Here is no doubt about this; Rolex Submariner is one of the most desired replica watches online. This design has been reproduced in such a large number that manufacturers are getting better and better at cloning it.
This makes it even more difficult for people, even for experts, to spot the differences between a real Submariner and a replica. Nevertheless, there are still a few details that fake watches factories can't copy correctly and I will tell you all about this in the below review.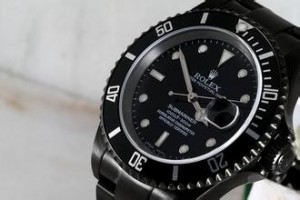 What I do not like about the knockoff we see in this picture is the bezel. Sure, it has the silver triangle and white dot at 12 o'clock, the correct indexes, but I do not like how these are etched. You can see at the "0"s and at the "1" that these aren't straight and equally think. Some of them seem to be smudged. Of course, it could be an illusion due to the protective plastic that is usually covering the bezel, but it just does not look right to me.
Obviously, a Rolex Submariner is a very high end and expensive watch. It is what it is. We might love it, know everything about its history, looks and functionality, but we will probably never afford the real deal. Instead, we can always count on the replica watches industry. When it comes to cloning the hottest watches of all time, fake manufacturers really know what they are doing. This is why, for us, finding good quality replica watches gets easier by the day.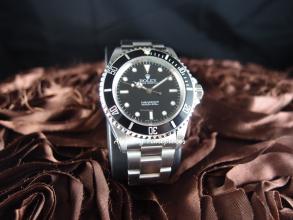 The finishing of the stainless steel on the Rolex Submariner replica watch also appears to be correct. Just like in the picture of the authentic watch, on the knockoff the case and outer parts of the bracelet are brushed while the inner part of the bracelet is polished. This makes the whole watch look more elegant.